Embrace the charm of our garden terrace, a delightful haven that can be enjoyed in every season! Our terrace features six inviting sofas with low-level dining tables, all comfortably shaded by a generous umbrella. Additionally, we offer seven spacious round tables that can be set up for dining or drinks, catering to your preferences. Whether you're sipping a refreshing Mojito, dining, or having a beer with friends the terrace is your perfect place. When it comes to soaking up the sun, there's no better place to do so than our vibrant terrace.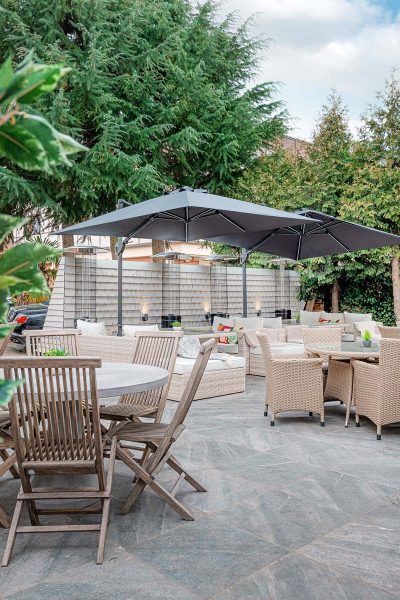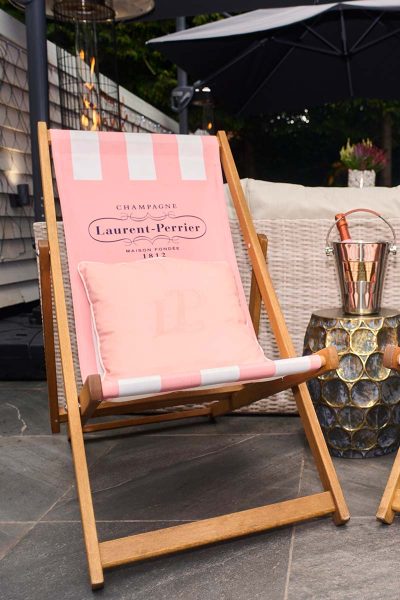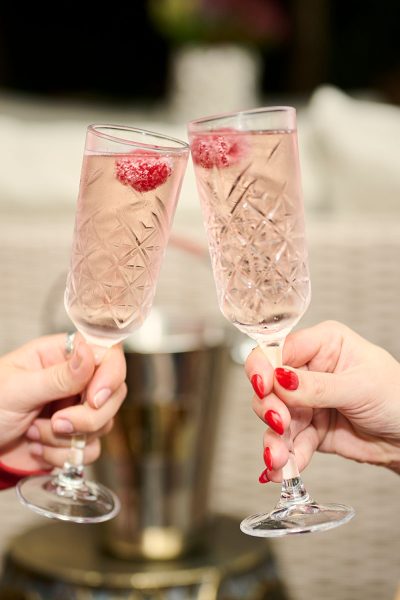 Culinary Artistry Meets Natural Elegance
As the weather cools down, we've got you covered with heaters, cozy blankets, and even hot water bottles to keep you snug and warm. To ensure you don't miss out on your favourite sports events, we have TV screens for you to catch the latest in rugby, Wimbledon tennis, or golf. The terrace in the summer months gets very busy so booking is essential.